McCalls 7549
I made a quilted bomber jacket years ago and wore it so much. It was time to toss it out, the lining was disintegrating. I had used unbleached muslin, quilted it to flannelette and then lined it with a black and gold polyester lining. It went in and out of the wash many times, and was a go-to jacket for many occasions.
Time to make another one and this McCalls pattern looks like it's just up my alley.
I love the different areas of quilting and this is the style of jacket that I feel most comfortable in.
This version doesn't seem to have any closure but it would be easy enough to add an exposed zip.
I also bought the Ginger jeans pattern, the boyfriend version and the Kelly Anorak from Closet Case patterns. I have seen so many favourable reviews of the jeans, but the skinny legs is not for me. Also I am not a big fan of denim with lycra, I find that the waistband grows and the pants are constantly slipping down. The boyfriend pattern calls for regular denim, which I always enjoy sewing.
The sew-along files look like a great help in this. Although I have sewed jeans and jean skirts a number of times before, it is always good to remind oneself of the steps and new designers will have new ideas on how to make the process better. This is the kind of sewing that I most enjoy, all those details like the double top-stitching; this is what puts some folks off, but for me it is the technical side that I enjoy most. I would probably have enjoyed working in a factory making the perfect welt pockets in tailored jackets.
And the Kelly Anorak is a great pattern, Carolyn has made several wonderful versions of this pattern.
http://handmadebycarolyn.com.au/2016/10/kelly-anorak-for-kelly-and-one-for-cassie-too.html
Carolyn's blog is one that I just love; she is a beautiful seamstress and just has a fashion sense that is uniquely her, but never takes herself too seriously.
I also want to make a really good shirt, with princess seaming. I have so many fabrics in the stash that would make great shirts and I want to get a pattern that I use over and over just like Lauren at
www.lladybird.com
does. Her favourite pattern is Butterick 5526 and there are a number of patterns with the requisite features. I am going to work on Simplicity 2447, first in a plain cotton and then in a plaid shirting that I bought from Blackbird Fabrics.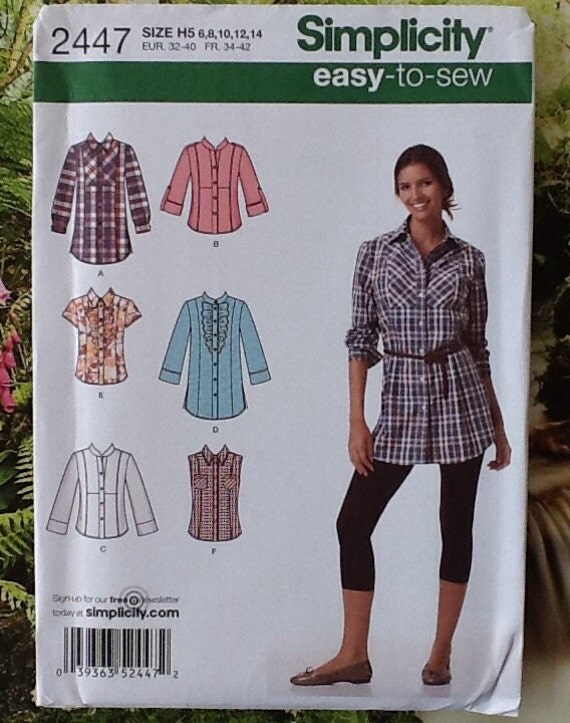 Some plans for the new year, I feel a sewing blitz coming on.